Long Reach Hiabs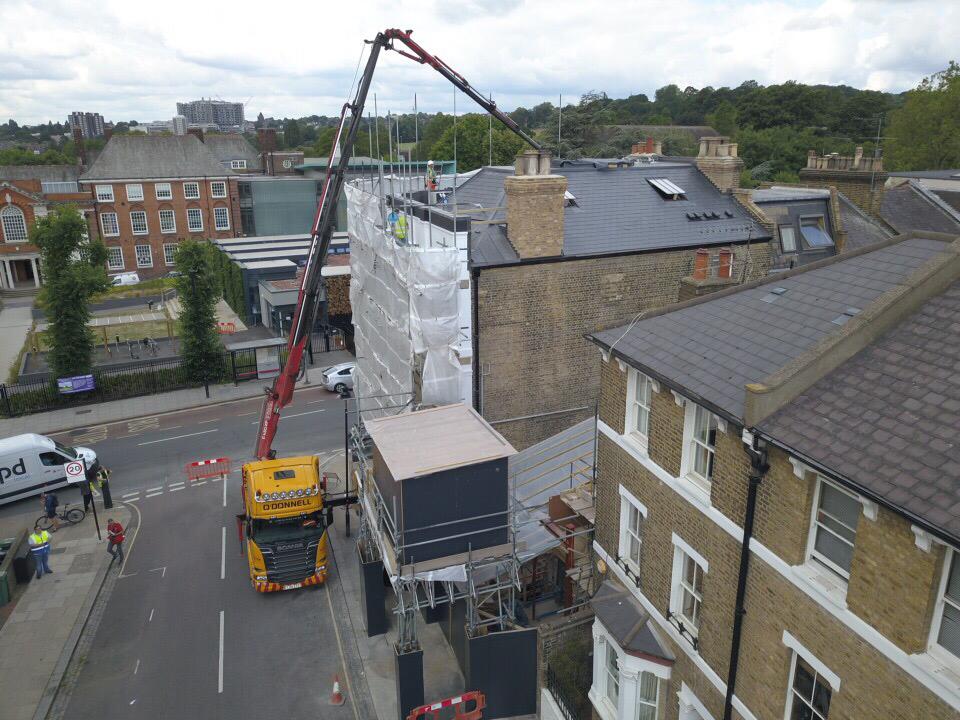 We specialise in Long Reach Hiab Vehicles lifting loads at great distances or hard to reach areas on site.
These machines are very popular on the continent and are becoming ever more popular and in demand in the UK.
With the combination of long main booms, additional flyjib's and winches these machines are replacing the need for a mobile crane and additional transport vehicle thus saving you money and space on site!
We can collect your load, transport it and lift onto roof tops or at long radiuses on site. Adding the winch gives you the capacity to lift over a house for example and lower your load to ground level.
These machines are becoming more and more common as they are manufactured lighter and stronger by our supply partners.
We are able to lift to heights of 40mtrs and radiuses of 38mtrs!
Standard Flatbed Hiabs – ideal for your general movements some of our vehicles also have the facility of pull out bars when extra length is required.
Types or Loads Covered – Any size, weight, type or value of load can be accommodated to include ADR providing the correct notification is given.
Hire Type – Standard CPA Hire or CPA Contract Lift Options available
All of our Hiab's come complete with Experienced and Certified Personnel, Standard Tackle, Fall Arrest System, Fully Crossrail Compliant and radio remote controls for precise operation.