Heavy Lifting Hiabs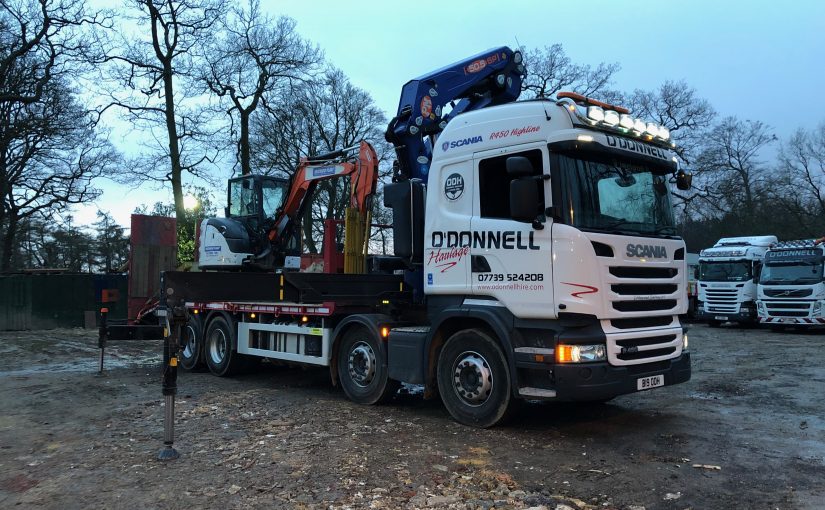 We specialise in Hiab's with heavy lifting capacities.
Whether it be a piece of rail equipment to be collected and placed onto the railway or a coffee kiosk relocated to a site in London these hiab's boast some really impressive lifting capabilities!
Crane Capacities range from 26 t/m up to 150 t/m with lifting duties from 16 tonnes up to 21 tonnes. From 12m to 33m reach.
Standard Flatbed Hiabs
Ideal for your general movements some of our vehicles also have the facility of pull out bars when extra length is required.
Beavertail Hiabs
These vehicles are ideal for relocation of diggers, access platforms or any other type of plant with a roll on roll off capacity.
Types or Loads Covered
Any size, weight, type or value of load can be accommodated to include ADR providing the correct notification is given.
Hire Type
Standard CPA Hire or CPA Contract Lift Options available
All of our Hiab's come complete with Experienced and Certified Personnel, Standard Tackle, Fall Arrest System, Fully Crossrail Compliant and radio remote controls for precise operation.
Appointed Person: The team leader responsible for planning the lift & carry out risk & method statements.
Crane / Lift Supervisor: On site supervisor to direct the lifting operation in accordance to the method statement.
Slinger / Signaller: Responsible for attaching the load & maintaining communication with the crane operator.